Achieve
SOC 2 compliant
seamlessly, without disrupting your workflow.
Impanix enables you to link risks with SOC 2 controls and streamlines the compliance procedure, allowing you to effortlessly pass your SOC 2 audit.
"*" indicates required fields
Conduct audits with ease utilizing our robust platform.
Impanix simplifies your SOC 2 compliance by offering an automated compliance platform and seasoned auditors. Our straightforward onboarding procedure ensures a speedy attainment of your SOC 2 certification.
Regularly conducting tests is essential to maintain SOC 2 compliance.
Impanix allows you to swiftly connect with the cloud services, identity providers, task trackers, and other tools you use frequently. By automating the intricate and mundane task of gathering evidence for security audits, you can concentrate on other aspects of your business.
Impanix conducts hourly checks on your system, guaranteeing that you maintain compliance and streamlining the annual renewal process.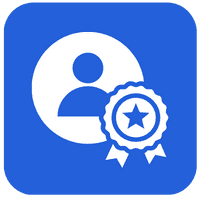 Individualized implementation management from our team of compliance experts.
Our built-in MDM for entity health checks guarantees that your data is precise and current.
Access a compliance and audit dashboard that consolidates all of your data in a single location.
Utilize ready-to-use system description and policy templates.
Access SOC 2-compliant security training modules seamlessly integrated into the platform.
Enhance your ratings by utilizing our secure and efficient workflow management system.
Scale success, not busywork
Impanix is designed to handle exceptions and edge cases, making compliance less of a hassle.
Impanix scales with you as your requirements evolve, effortlessly integrating new entities, applications, or frameworks.
By continuously running in the background, Impanix not only helps you meet compliance standards but also surpasses them.
Achieve and maintain SOC 2 compliance with Impanix. Contact our sales team today.
Use Impanix to centralize security compliance management – so nothing
gets in the way of your moving up and winning big.