Get
CCPA compliant
without breaking your stride
Californian residents are granted greater control over the usage and sale of their personal information by the California Consumer Protection Act (CCPA).
Centralized risk visibility
Continuous compliance monitoring
Proactive alerting
Over 1 Million compliance
checks evaluated every month
Participate in one of the world's leading economies by entering the global market.
Impanix simplifies CCPA compliance for you, enabling you to conduct business in California with ease and confidence. Our platform automatically gathers evidence to document your efforts to safeguard consumer data. By complying with CCPA in advance, you establish data privacy protocols that can be extended to other regions as data privacy regulations continue to evolve.
Receive CCPA guidance directly in your mail box.
Impanix platform is an ideal tool for ensuring CCPA compliance. Its step-by-step instructions and policy builder enable you to create customized controls that fulfill your organization's requirements while also meeting CCPA criteria. Additionally, Impanix provides continuous access to an in-house network of experts if you require any assistance or have any queries.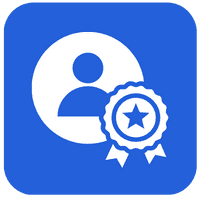 Personalized implementation management with compliance specialists on a one-on-one basis.
MDM integrated within the system guarantees entity health checks, thereby ensuring the accuracy & currency of your data
A compliance and audit dashboard that aggregates all of your data in a centralized location.
A system description and policy templates that are readily available for immediate use.
The platform integrates security training modules that are compliant with SOC2 requirements.
Our secure and efficient workflow management system helps to improve your ratings
Ensure year-round CCPA compliance.
Don't limit yourself to point-in-time evaluations; instead, maintain year-round compliance with Impanix's persistent security monitoring. Impanix conducts regular assessments and keeps you informed of any failing tests or non-compliant personnel, ensuring you're always up to date.
Don't just get compliant. Stay CCPA compliant with Impanix Contact sales
Use Impanix to centralize security compliance management – so nothing
gets in the way of your moving up and winning big.