Achieve
ISO 27001 compliant
compliance seamlessly with Impanix.
Achieving the ISO 27001 certification demonstrates your organization's commitment to maintaining effective information security management, establishing trust and confidence among your existing and prospective clients.
Centralized risk visibility
Continuous compliance monitoring
Proactive alerting
Over 1 Million compliance
checks evaluated every month
Unbounded growth potential
Impanix streamlines the process of achieving ISO 27001 compliance by automating the majority of the necessary work, enabling you to quickly and easily attain certification and shift your focus towards international expansion.
Impanix's progress tracking system and control views make it easy to achieve compliance with multiple standards, such as SOC 2 and GDPR, without the need for extra effort. This feature helps you track your progress and view overlapping tests and controls, saving you time and simplifying the compliance process.
Security, not just compliance
Impanix simplifies the process of creating a secure ISMS, eliminating the burden of compliance. Our platform offers customizable templates to help you scope your ISMS, assign roles and responsibilities, identify risks and vulnerabilities, implement mitigation measures, and provide evidence of ISO 27001 compliance with ease.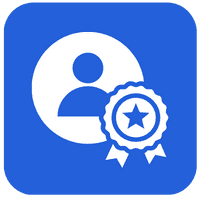 One-to-one guidance for implementing compliance with our team of experts.
With Impanix's built-in MDM for entity health checks, you can rest assured that your data is always accurate and up-to-date
Centralized compliance and audit dashboard that consolidates all your data in one place
Comprehensive set of system description and policy templates that are readily available for immediate use
Integrates SOC2-compliant security training modules, providing a convenient and effective way for your team
Enhance your ratings with our secure and efficient workflow management system.
Impanix offers not only an automated certification process but also a dedicated team to support and guide you through every step, ensuring your success in achieving certification.
Our dedicated Customer Success Manager will be with you every step of the way to ensure that you are never left in the dark. In addition, our in-house ISO 27001 experts are always available to assist you with any questions or issues you may encounter.
Don't just get compliant. Stay ISO 27001 compliant with Impanix Contact sales
Use Impanix to centralize security compliance management – so nothing
gets in the way of your moving up and winning big.