Achieve
PCI DSS compliant
without disrupting your operations.
The Payment Card Industry Data Security Standard (PCI DSS) is a global requirement that applies to all businesses dealing with credit card data. This includes activities such as payment acceptance, data processing, record-keeping, and customer information transmission, among others.
Centralized risk visibility
Continuous compliance monitoring
Proactive alerting
Over 1 Million compliance
checks evaluated every month
PCI compliance simplified
Impanix oversees, comprehends, and supports businesses in complying with PCI DSS. We assist you in identifying which Self-Assessment Questionnaire (SAQ) is appropriate for your company or whether you should submit a Report on Compliance (ROC). Subsequently, link your business tools with Impanix and initiate action items to demonstrate your payment card data security measures.
Save time and reduce costs
Partnering with Impanix instead of external consultants can help ensure your company's PCI compliance while minimizing costs. Our platform automates the collection of evidence necessary to demonstrate PCI compliance and our Qualified Security Assessors (QSAs) – trained by Impanix – can further reduce assessment costs significantly.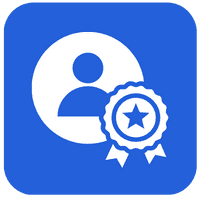 Benefit from personalized implementation management by our compliance experts on a one-on-one basis
Our integrated Master Data Management (MDM) performs entity health checks, ensuring that your data is current & accurate.
Access a consolidated compliance and audit dashboard that centralizes all of your data in one location.
Utilize our readily available system description and policy templates for immediate use
Our platform features integrated SOC2-compliant security training modules.
Enhance your ratings by employing our secure and efficient workflow management system
Continuous security for PCI
Impanix alleviates the challenges of fulfilling your SAQ or ROC with continuous security monitoring, enabling you to adhere to the updated PCI DSS 4.0 requirements and transition your organization to a business-as-usual security and compliance framework.
Don't just get compliant. Stay PCI DSS compliant with Impanix Contact sales
Use Impanix to centralize security compliance management – so nothing
gets in the way of your moving up and winning big.