Achieve
GDPR compliant
seamlessly with Impanix.
The GDPR is a comprehensive set of regulations designed to safeguard the privacy and personal data of individuals within the European Union (EU) and United Kingdom (UK).
Centralized risk visibility
Continuous compliance monitoring
Proactive alerting
Over 1 Million compliance
checks evaluated every month
Save time and reduce costs
With Impanix, your team can achieve GDPR compliance quickly and efficiently, avoiding the high costs associated with legal consultations or research. Our platform automates the collection of necessary evidence, making it simple to follow GDPR guidelines and maintain compliance without incurring expensive implementation fees.
GDPR drives bottom line results
Impanix frees up your team to focus on growth by taking care of GDPR compliance. Our GDPR controls have undergone rigorous internal and external expert reviews to ensure they are up-to-date with the latest regulations.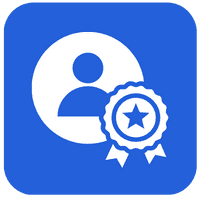 Individualized implementation management with experts in compliance.
Built-in MDM system that performs regular entity health checks, ensuring that your data remains accurate and up-to-date.
Consolidate all your data in one place with Impanix's compliance and audit dashboard.
Impanix provides readily available system descriptions and policy templates
Access SOC2-compliant security training modules directly within our platform, ensuring your team stays informed and up-to-date.
Our secure and efficient workflow management system can help you enhance your ratings.
Achieve secure scalability with GDPR compliance.
Impanix streamlines GDPR compliance by automating the process of collecting and organizing GDPR-related information, eliminating the need for manual spreadsheets. Additionally, Impanix offers features such as security training, access management, Slack notifications, and more to help you scale securely while maintaining GDPR compliance.
Don't just get compliant. Stay GDPR compliant with Impanix Contact sales
Use Impanix to centralize security compliance management – so nothing
gets in the way of your moving up and winning big.