Achieve FCRA compliant seamlessly, without disrupting your workflow.
Impanix facilitates the connection of risks with FCRA controls, streamlining the compliance process and ensuring a seamless passage through your FCRA audit.
"*" indicates required fields
Simplify Audits with our Powerful Platform
Streamline FCRA audits with our robust platform, simplifying compliance procedures and risk-to-controls mapping. Effortlessly navigate through the auditing process, ensuring a seamless and efficient experience that helps you meet FCRA requirements with ease.
Importance of Regular Testing for Ensuring FCRA Compliance
Regular testing is vital for FCRA compliance. It helps businesses identify and rectify potential compliance issues, ensuring adherence to the Fair Credit Reporting Act. By maintaining up-to-date practices, companies can avoid penalties, enhance consumer trust, and demonstrate their commitment to ethical credit reporting. Continuous evaluation ensures ongoing compliance with FCRA guidelines in an ever-changing regulatory landscape.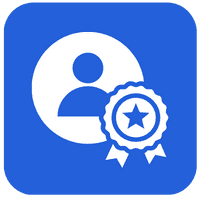 Easy-do-understand dashboard & a holistic view into the critical infosec tasks.
Create, assign and monitor tasks, risks, controls with all your team members.
Recommended for conducting regular risk assessments to identify & evaluate vulnerabilities
Impanix use tools to provide more efficient & effective security services to their clients.
No other player but Impanix offers an all-inclusive pricing with audit fees, VAPT & trust report.
Over 40+ policy templates, 100+ document templates & a structured way of compliance.
Focus on scaling achievements
Impanix is designed to handle exceptions and edge cases, making compliance less of a hassle.
Impanix scales with you as your requirements evolve, effortlessly integrating new entities, applications, or frameworks.
By continuously running in the background, Impanix not only helps you meet compliance standards but also surpasses them.
Achieve and maintain FCRA compliance with Impanix. Contact our sales team today.
Use Impanix to centralize security compliance management – so nothing
gets in the way of your moving up and winning big.