Achieve NIST compliant seamlessly, without disrupting your workflow.
Impanix facilitates the connection of risks with NIST controls, streamlining the compliance process and ensuring a seamless passage through your NIST audit.
Talk to a compliance expert
"*" indicates required fields
NIST compliance refers to the adherence of organizations to the cybersecurity guidelines and standards established by the National Institute of Standards and Technology (NIST). These guidelines cover a wide range of security controls and best practices that aim to safeguard sensitive data, enhance information security, and mitigate cyber threats, ensuring organizations meet regulatory requirements and industry-recognized cybersecurity standards.
NIST SP 800-Series Compliance
The NIST 800 series consists of more than 200 documents specifically targeted for the computer security community. Some of the most commonly used NIST guidelines include:
NIST SP 800-37: Promotes risk management via continuous monitoring
NIST SP 800-53: Guidelines for security controls for federal information systems
NIST SP 800-137: Use of automation for enterprise reporting and monitoring
NIST SP 800-171: Controls for protection of Confidential Unclassified Information
Beyond these standards, organizations can also consult NIST standards for best practices and information on various aspects of cybersecurity.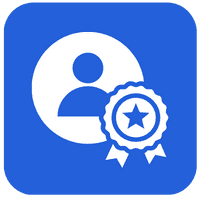 Protecting critical infrastructure from malicious attacks
Reducing the risk of business disruption due to a data breach
Qualifying businesses to work with the government
Increasing competitive advantage  & reducing human negligence
Supporting IT teams and helping them handle new sources of risk
Securing confidential information & protecting national security
Enhances an organization's reputation, inspiring trust and confidence among customers, partners, and stakeholders.
Establishes standards that promote interoperability and consistency, enabling seamless communication and cooperation among systems and technologies.
Fosters innovation by conducting research, developing technology, and supporting advancements that benefit various sectors.
Achieve and maintain NIST compliance with Impanix. Contact our sales team today.
Use Impanix to centralize security compliance management – so nothing
gets in the way of your moving up and winning big.