Data privacy compliance has become a critical concern for businesses, and choosing the right compliance management platform is crucial. Impanix, a leading solution in the field, offers robust features that position it as a strong alternative to DashSDK for businesses seeking Dash solutions. In this blog, we will explore the reasons why Impanix is considered a better alternative to Dash Solutions. Let's delve into the details and understand why Impanix is a top choice for businesses looking to manage their compliance requirements effectively.
What Is Impanix?
Impanix is a digital platform that provides comprehensive compliance management solutions for businesses. It offers a range of features such as risk assessment, documentation management, audit tracking, and reporting to help businesses comply with regulatory requirements and industry standards. Impanix aims to streamline compliance processes, enhance operational efficiency, and reduce the risk of non-compliance for organizations across various industries.
What Frameworks Does It Deal With?
Impanix specializes in dealing with various frameworks and regulations, including:
SOC2 (System and Organization Controls 2): This framework assesses the security, availability, processing integrity, confidentiality, and privacy of service providers who handle data on behalf of their customers.
CCPA (California Consumer Privacy Act): This regulation governs the privacy rights and data protection of California residents, requiring businesses to disclose their data collection and usage practices and provide certain rights to consumers.
PCI DSS (Payment Card Industry Data Security Standard): This standard sets requirements for businesses that handle payment card data to ensure secure processing, transmission, and storage of such data.
GDPR (General Data Protection Regulation): This regulation governs the protection of the personal data of individuals within the European Union, imposing requirements on businesses related to data protection, consent, and privacy rights.
ISO 27001 (International Organization for Standardization 27001): This standard provides a framework for information security management systems, helping organizations establish, implement, maintain, and continually improve their information security practices.
HIPAA (Health Insurance Portability and Accountability Act): This regulation sets requirements for the protection of protected health information (PHI) in the healthcare industry, including standards for privacy, security, and breach notification.
Impanix assists businesses in navigating and complying with these frameworks and regulations by offering software solutions that automate compliance processes, track compliance status, and generate reports to demonstrate adherence to these standards.
11 Reasons Impanix Is The Best Alternative To DashSDK
Here are some reasons why Impanix could be considered as an alternative to DashSDK:
1. Comprehensive Compliance Management
Impanix offers a comprehensive compliance management platform that covers various regulatory frameworks. Such as SOC2, CCPA, PCI DSS, GDPR, ISO 27001, and HIPAA. This means that businesses can rely on Impanix to help them navigate and comply with a wide range of compliance requirements. Hence, it is ensuring to them that they meet the necessary security, privacy, and data protection standards. This can be particularly beneficial for businesses that deal with sensitive data or operate in industries with strict compliance obligations. Such as healthcare, finance, and e-commerce.
2. Automation and Efficiency
Impanix's software solutions are designed to automate compliance processes. This helps businesses streamline their compliance efforts and reduce the manual workload associated with managing compliance obligations. For example, Impanix's platform may include features such as automated risk assessments, policy management, incident tracking, and employee training. These can save time and resources while ensuring that compliance tasks are carried out consistently and efficiently. This can be especially valuable for businesses that need to manage multiple compliance requirements simultaneously and stay up-to-date with changing regulations.
3. Reporting and Auditing Capabilities
Impanix offers robust reporting and auditing features. These that enable businesses to generate compliance reports, track compliance status, and demonstrate adherence to regulatory standards. Additionally, these features can provide businesses with a clear overview of their compliance posture. Furthermore, these can also facilitate audits and inspections by regulatory authorities or other stakeholders. Impanix's reporting capabilities may include customizable dashboards, real-time monitoring, and documentation management. All this can help to stay organized and prepared for compliance assessments.
4. Competitive Pricing
Impanix's pricing model may be competitive, offering businesses a cost-effective solution for managing their compliance requirements. Moreover, this can be particularly beneficial for small and medium-sized businesses that may have budget constraints but still need robust compliance management capabilities.
5. User-Friendly Interface
Impanix's platform is designed with a user-friendly interface. This makes it easy for businesses to navigate and use their compliance management tools. It is easy even for users who may not have extensive technical expertise. Impanix may offer intuitive dashboards, step-by-step workflows, and document libraries that are accessible and easy to use. This can help businesses effectively manage their compliance obligations without the need for extensive training or technical skills.
6. Customizable Workflows and Templates
Impanix's platform may offer customizable workflows and templates that businesses can tailor to their specific compliance requirements and processes. This flexibility allows businesses to align the compliance management platform with their existing workflows, making it easier to integrate compliance activities into their existing operations and ensuring a seamless transition to the new solution.
7. Robust Security Features
Impanix prioritizes security and offers robust security features to protect sensitive data and ensure compliance with various regulatory requirements. This may include features such as encryption, access controls, audit trails, and vulnerability assessments. It can help businesses safeguard their data and demonstrate compliance with security-related regulations such as SOC2 and PCI DSS.
8. Scalability and Growth Potential
Impanix's platform is scalable, which means it can accommodate the needs of businesses of different sizes, from small startups to large enterprises. Hence, this scalability allows businesses to grow and expand their operations without outgrowing their compliance management solution, making Impanix a suitable choice for businesses with long-term growth plans.
9. Proactive Compliance Monitoring
Impanix may offer proactive compliance monitoring features that help businesses stay updated with changing regulations and proactively identify and address compliance gaps. This can help businesses avoid compliance breaches and penalties. Therefore, ensuring continuous compliance with regulatory requirements.
10. Dedicated Customer Support
Impanix may provide dedicated customer support, including technical assistance, training, and ongoing support, to help businesses effectively use their compliance management platform. Hence, this can be invaluable for businesses that may need assistance with onboarding, troubleshooting, or getting the most out of the platform's features.
11. Flexibility and Adaptability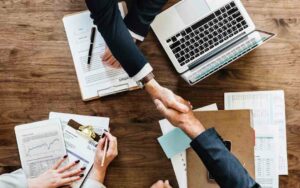 Impanix specializes in dealing with various frameworks and regulations. This makes it a versatile solution for businesses operating in different industries and regions. Its flexibility allows Impanix to adapt to the unique compliance needs of different businesses, regardless of their size, sector, or geographical location. Impanix's platform may offer customizable workflows, templates, and integrations with other systems. This can be tailored to suit a business's specific compliance requirements and processes.
Conclusion
In conclusion, Impanix offers a robust compliance management platform that can be a strong alternative to DashSDK for information security and compliance. With its automation capabilities, reporting features, flexibility, security measures, scalability, proactive monitoring, dedicated customer support, and competitive pricing, Impanix provides a comprehensive solution for managing compliance requirements. Businesses can benefit from Impanix's user-friendly interface, customizable workflows, and templates, making it a suitable choice for businesses of all sizes. When evaluating compliance management options, Impanix is worth considering as a reliable alternative to DashSDK.
If you are looking to implement any of the Infosec compliance frameworks such as SOC 2 compliance, HIPAA, ISO 27001, and GDPR compliance, Impanix can help. Book a Free consultation call with our experts or email us at  [email protected] for inquiries.